Fernando Garcia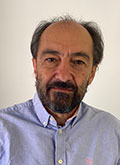 Biography:
Fernando García is a professional with more than 40 years of experience in computing and communications, first as a programmer and later as a network engineer. His first steps in communications were using the UUCP communications program with a 1200 baud modem. He founded one of the first ISPs in Spain and later, when the business for small ISPs disappeared under pressure from the local incumbent telco, he joined a VAR where he founded the Internet Development Team, dedicated to helping large companies (banks, utility companies, etc.) to support their Internet presence implementation.
Now he's part of Telefonica Digital de España, a subsidiary of the Telefonica global operator, where he's part of the SRE team that supports the development and production departments of the company. He is a long-standing member of the RIPE community, his first meeting was RIPE 30, and he been an active participant. For a few years, he ran measurements on the deployment of IPv6 along with his colleague, Juan Pedro Cerezo, and presented them at RIPE meetings (i.e. RIPE 56).
He's also one of the founders and the president of ESNOG (the Spanish Network Operators Group), which like many others NOGs, works to disseminate technical information through meetings, mailing lists, etc. He's passionate about technology and specifically about the future of the Internet itself as a free, decentralised network.

Melchior Aelmans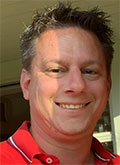 Motivation:
Having participated in several RIPE meetings and by interacting on a daily basis with a large number of RIPE members, I believe that I have gained the knowledge needed in order to make a useful contribution to the PC. I've also gathered some useful skills and knowledge from being an NLNOG board member. By being part of the PC I hope to be able to contribute more to the community.
Biography:
Melchior participates in several community activities including the IETF, RIPE, NANOG and is a board member at the NLNOG foundation. He loves to discuss, present and talk about routing security, Internet operations and routing protocol evolution. He is also the author of two books.
Melchior is a Consulting Engineer at Juniper Networks where he works with cloud providers, data centres and service providers in order to help them build and evolve their networks.
More information can be found on his LinkedIn profile.

Mohamad Boroumand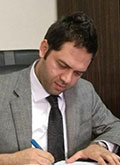 Motivation:
During my career, I have been involved in almost all aspects of the current Internet ecosystem. This includes working for an ISP, IXP, domain name registry, Government Regulator, and also RIPE Working Groups. I think that RIPE is in a situation where it needs a young man and a different look to maintain its identity and credibility after the IPv4 run-out.
Biography:
Mohamad has more than 15 years of experience in the Telecommunications industry and the Internet.
He has a Master of Information Technology Management from the Olom Tahghighat University in Tehran and is now studying to get an Executive DBA at the Industrial Management Institute School of Business.
During his studies, he founded Didehbannet which is now a nation-wide ISP in Iran. Mohammad was Didehbanet's Managing Director and Board Member for 15 years.
His other professional experiences include:
Banian Tose Ertebatat (Network Infrastructure) – Board of Directors Member, since 2019
Damedasti (online store and Cloud service) – co-founder of Damedasti.com, since 2020
Pishgaman Diar kariman (ISP) – Board of Directors Member, 2014-2016
Information Technology Guild Organization, Board Member, 2011-2015
More information can be found on his LinkedIn profile.

Stefan Wahl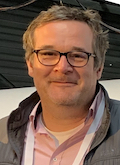 Biography
Stefan Wahl is the co-founder of ECIX and was managing director before it was sold to Megaport. As an active member of the Internet community, he regularly attends conferences and events. He actively works with the community and helps organise and plan events such as DENOG or EuroIX.  In recent years he has gained a lot of experience in working groups and programme committees. With his insights in technical as well as economical aspects of the Internet and his experience in R&D, he can support the RIPE PC in many aspects.